Social change starts in teams, that's why we support Polish NGOs!
Humanity in Action Poland invites non-governmental organizations and non-formal initiatives working for human rights and minority groups to participate in a free of charge one-year KICKSTARTER project!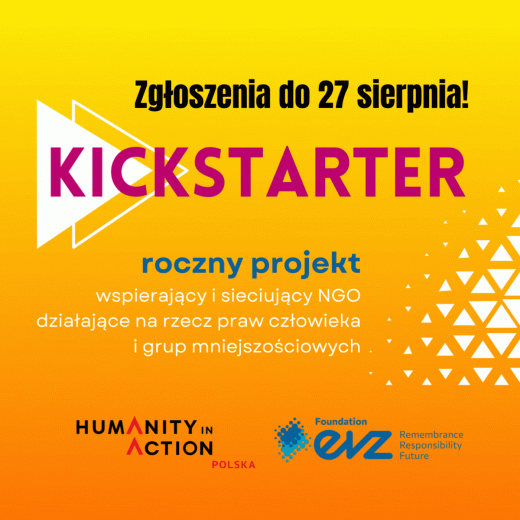 We know that many organizations struggle with difficulties in the areas of finances, budget planning, communications and PR, as well as managing the organization and its resources. That's why we have created a project that will support activists and their organizations and help them develop those areas of their activity that need more attention.
Participants, under the guidance of experts, will evaluate the current activities of their organizations and analyze the factors hindering further development, and design solutions to overcome the obstacles. The meetings will also provide an opportunity for networking and coalition building.
KICKSTARTER includes two weekend-long in-person meetings, a series of online meetings with experts and practitioners, the implementation of mini-projects by participants, and an in-person conference summarizing the project and implemented activities. The conference will be attended by representatives of the third sector, business and science.
Participation in the project is free of charge, and selected organizations will receive mini-grants of up to PLN 5,000 to support the successful implementation of the proposed improvements.
Read more about the project (in Polish)