Article
Fogha Mc Cornilius Refem (Wan wo Layir) is a self-prescribed severe drapetomania patient. Fogha is an academic nomad with backgrounds in Sociology, International Relations, and Social Work and will continue this journey later this year as a Ph.D. candidate at the Potsdam University's RTG Minor-cosmopolitanisms program. He is a Humanity in Action Senior Fellow from the 2021 Berlin program. His research interests include decolonial thought, subaltern studies, Black empowerment, and critical museum studies.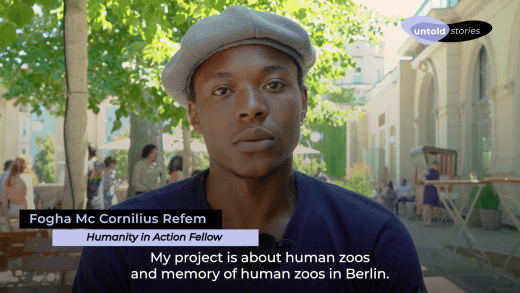 In 2022, Fogha received a travel and research grant within the Untold Stories | Places of Memory project. He authored the video Human Zoos: Enforced Silence.
Human Zoos: Enforced Silence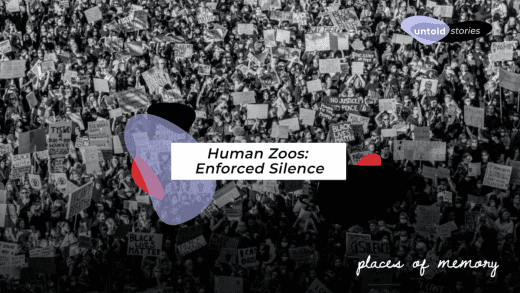 Click here or on the picture to see the full video.
Updated October 2022