Article
Marque Pham, has taken up the issue of Asian identity in the Western world in their Action Project. The project aims to strengthen and promote more inclusive and progressive ideas of Asian socio-political identity, by bridging the gap between East & Southeast Asian communities, and West Asian communities from a decolonial perspective. Marque Pham's initiative is timely and important, and can contribute towards creating a more equitable and just society.
Project Objectives 
The aim of the project is to address the oppressive and totalitarian regime currently in power in Iran, which is imposing violence and fascism upon its citizens. To achieve this goal, Pham moderated talks with the main organizers of the largest grassroots organization in Europe that advocates for the Iranian revolution. They also featured speakers and artists from the Iranian diaspora who shared their experiences and insights on the growing human rights crisis in Iran. Through these discussions, Pham hopes to shed light on this pressing issue and raise awareness among the wider public.
Western-imposed ideas and images have significantly hindered and limited the Asian identity, making it crucial to address the complexities of representation and identity in the modern world.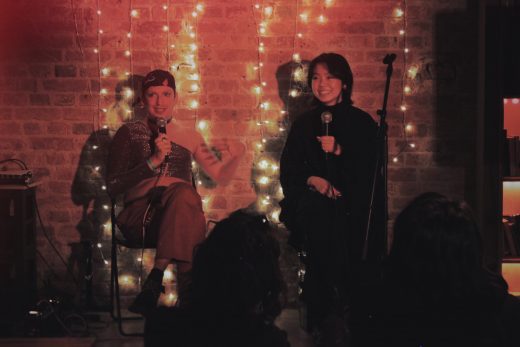 Project Memories Made and Lives Touched 
The event was a night of enrichment and understanding, bringing together individuals from diverse backgrounds to explore the political organization of transnational diasporic communities. The evening featured a performer who sang songs from their album and invited the audience to join them closer to the stage. As the participants held hands and sang empowering lyrics, they were inspired to take control of their lives and move forward with renewed energy and motivation.

Dancing as a form of feminist protest and resistance
Many participants had been deeply affected by the violence and constant stream of devastating news from Iran, but the night brought a sense of joy and rejuvenation to the group. It was evident that creative performing artists have an important role to play in socio-political movements, as they offer a source of inspiration and joy that is essential for the survival and sustainability of political resistance. Overall, the event was a testament to the power of creativity and collaboration in driving positive change.
Challenges Faced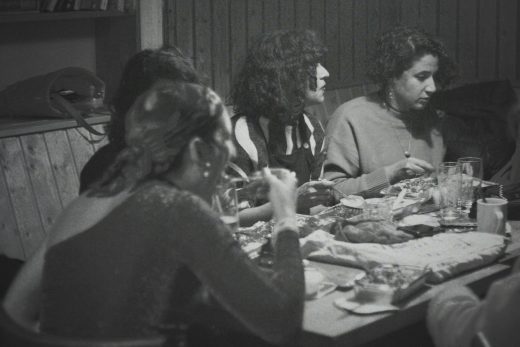 The project encountered several challenges while dealing with the German bureaucracy in terms of funding. The regulations that come with state funding are highly specific, and require careful preparation to navigate. For instance, we discovered that we were not allowed to purchase food using the funding money. This posed a significant problem, as food plays a crucial role in community organizing, particularly for diasporic communities who take pride in their cuisine.
Despite these challenges, they found ways to work around the bureaucracy and meet the communities' needs.  Pham had to rely on networks and reach out for support to overcome the hurdles of federal funding. Their advice is that if one is planning to undertake a similar project that involves government funds, it's important to be prepared for the fine details and complexities of the funding process. Networking and seeking support from your community can be instrumental in navigating these challenges and achieving one's goals.
Next steps?
While they do not have any concrete future steps at the moment, Pham encourages others to follow their collective, MSG & Friends, or their non-profit, United Networks (gUG), to stay informed about upcoming events, actions, and programs.  Those interested in strengthening inter-community BIPoC networks should join their community and get involved. Please feel free to take a look at their partner organizations for more information and to learn how you can contribute to their efforts.