Details
Article
We are excited to present the recipients of the Humanity in Action October '43 Travel Grant 2022: Silva Goldbaum Tarabini, Mathias Dolmer Rasmussen, Jonas Bredal Juul and Johan Villemoes Grønvold. We are proud to see how their projects and fascinating trips have unfolded!
The Life and Death of Danish Jews in Theresienstadt
In 2021, Silvia Goldbaum Tarabini published the book "The Jews of Denmark in the Holocaust. Life and Death in Theresienstadt Ghetto", which was the result of her Ph.D. thesis. In late summer of 2023, a Danish adaptation will be released. The book paints a picture of the Jewish community in 1943, showing how the different backgrounds of the deportees played a role in how they experienced captivity.
In October 1943, the vast majority of Denmark's Jews made it across the Øresund to Sweden, but 470 were deported to the Theresienstadt ghetto in the Protectorate of Bohemia-Moravia, as part of the Nazis' "Jewish Action".
Based on reports, diaries, letters, documents and interviews with survivors, Silvia's book follows the Jews' arrest, deportation and year-and-a-half-long imprisonment as they experienced it themselves. Including more extensive material, quotes and illustrations than in the previous book, more voices are drawn into the narrative from the many testimonies she has collected. The material has been collected in Copenhagen, at the Jewish Museum, the Freedom Museum, in private homes, and in the National Archives.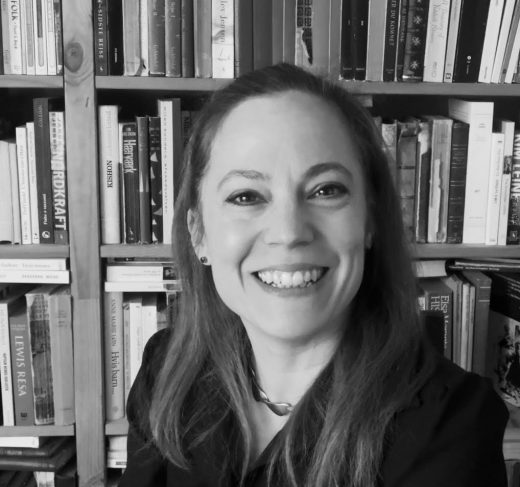 Ukrainian Escape Routes as Danish Cultural Heritage
With help from HIA's October 43 Travel Grant, Mathias Dolmer Rasmussen has traveled to Poland to gather photos, testimonies, audio recordings from peace demonstrations and memorial ceremonies and drawings of escape routes.
Refugees are underrepresented in Danish migration history. On the day of Russia's invasion of Ukraine, together with the Immigrant Museum, Mathias launched a project to document this chapter of Danish migration history while it was being written.
With the travel grant, Mathias was able to visit key hubs of Ukrainian's flight in Poland, and collect additional stories, photographic material and objects that illustrate the dilemmas, contingencies and conditions of the flight for future historians, researchers and museum visitors.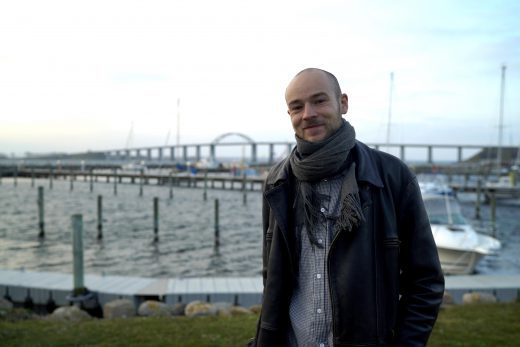 Political Autonomy and Minorities in the Balkans
Jonas Bredal Juul and Johan Villemoes Grønvold have traveled to the Western Balkans with support from HIA's October 43 Travel Grant. Empirical data has been gathered for a comparative study on how to assign different degrees of political autonomy to the peoples of Kosovo, Republika Srpska and Vojvodina.
The right to self-determination and political autonomy is central for minorities around the world and is closely linked to many current conflicts. Jonas and Johan's trip has made them reflect on the relative stability of the Western Balkan region since the war as a positive story worth highlighting. However, it should not be underestimated that disagreements and tensions are still very much present.
Some of the major questions that continue to divide people to this day include where to draw borders, but also how to incorporate minority protection into the political system and what role different parts of the international community should play. These are universal issues that do not only divide people in the Western Balkans. Conversations with locals, journalists, diplomats and observing what's on the streets has given Jonas and Johan food for thought.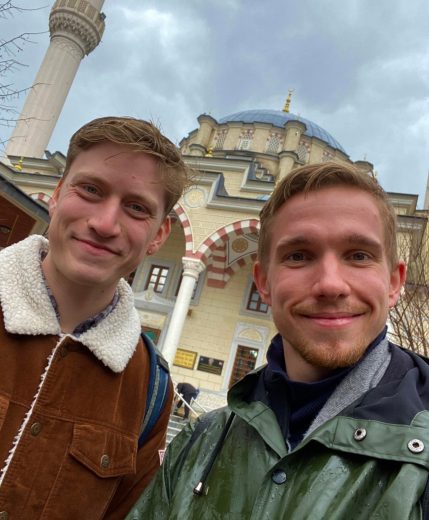 To learn more about our travel grants, click here.