Details
Article
On March 2, 2023, the Annual Conference of Media Education (Jahresauftakttagung Medienpädagogik) has its kick-off event in Gauting, Germany. Landecker Fellow Nicole Rieber was invited to give the keynote speech.
The topic of the conference is "Crisis on the internet – Challenges and opportunities for education." In her keynote, Nicole will talk about growing up in times of crisis  and how we can support and strengthen youth.
"Media literacy is necessary, for example, to distinguish facts from disinformation, to identify conspiracy-theoretical narratives and to be able to classify content accordingly," introduces  Nicole her topic.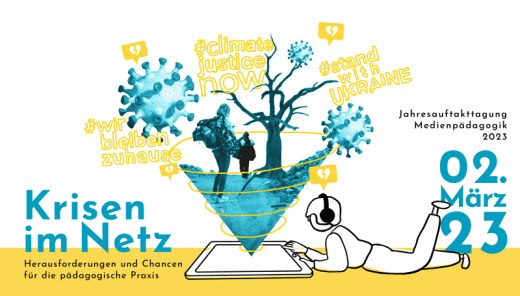 Nicole is one of thirty 2022-2023 Landecker Democracy Fellows. This fellowship, a collaboration between the Alfred Landecker Foundation and Humanity in Action, was created to strengthen a new generation of leaders whose approaches to political and social challenges can become catalysts for democratic placemaking and community building. Read more about the fellowship here.