Details
Article
"I couldn't be more excited that we have launched Philanthropy for Impact," shared Landecker Fellow Maciej Kuziemski in a LinkedIn post in early January 2023.
Philanthropy for Impact is a new initiative rallying people of means to take responsibility for democratic resilience of Central and Eastern Europe. The team are currently recruiting participants for the 2023 Learning Journey – a two month education program that will take selected dozen philanthropists to Prague and Warsaw to hone their leadership skills with Harvard educators, understand systems change with Ashoka and refine their individual purpose with Intrinsic Labs.
This program is designed for individuals who are:
active philanthropists or are considering becoming ones,
are eager to learn and open to intellectual challenges,
are committed to CEE's prosperity and democratic resilience;
In his LinkedIn post, Maciej further expressed his thanks to the Edukacyjna Fundacja im. Romana Czerneckiego for their support as well as Ashoka Poland and The Flying Mind Foundation for a great partnership.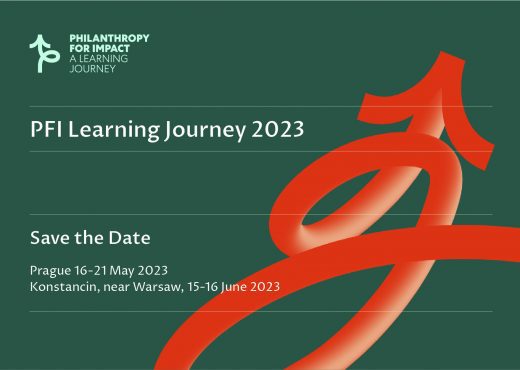 Maciej is one of thirty 2022-2023 Landecker Democracy Fellows. This fellowship, a collaboration between the Alfred Landecker Foundation and Humanity in Action, was created to strengthen a new generation of leaders whose approaches to political and social challenges can become catalysts for democratic placemaking and community building. Read more about the fellowship here.