Article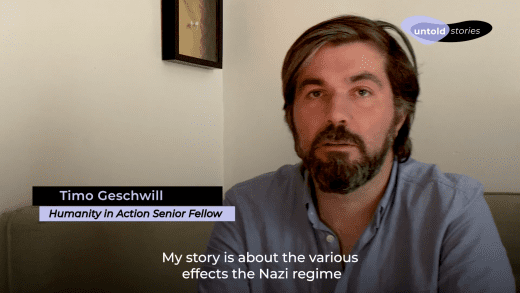 Timo Geschwill (he/him) is an artist, researcher and educator. He received a MA from the Netherlands Film Academy and a BA in Design from the Utrecht School of the Arts. In his work, he (self-) critically reflects upon the conjunction between society, identity, technology and media with the goal to promote equity and inclusion.
Click here or on the picture to see the behind the scenes video.
Jan-Timo has directed the short film 'Becoming Like Never Before', where he explores his family's history during the National Socialist Regime in Germany. He looks back at the various stories of family members that either participated and collaborated as perpetrators and/or suffered as victims in different ways from the established conditions. Along the way this journey turned into a story about healing, about silence, about reinforcing and perpetuating trauma leading to the question how the past permeates through different generations into the present.
Updated Oktober 2022