Overview
If you are passionate about human rights, democracy, and social justice, kickstart your activism journey during our Fellowship.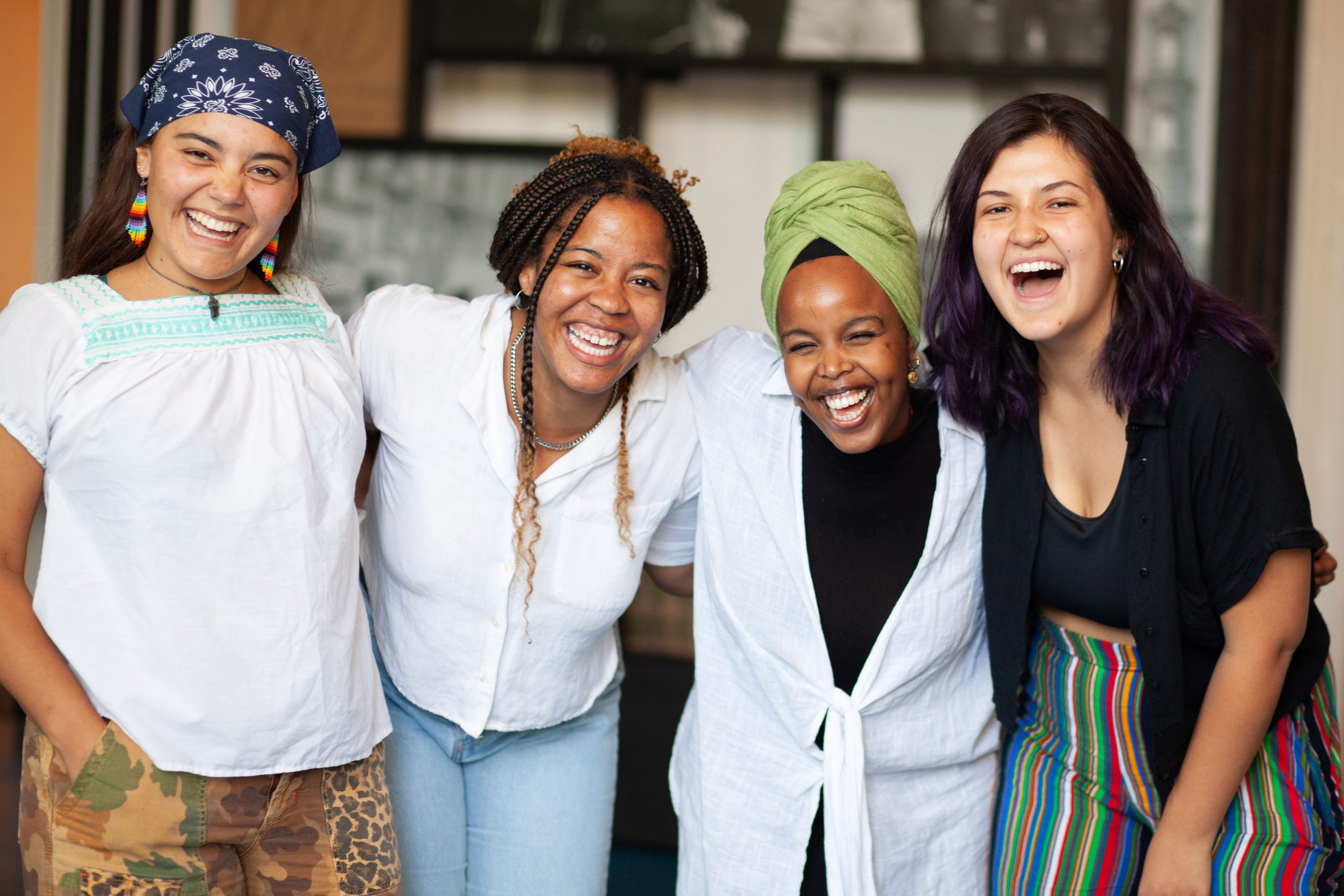 Accepting applicants from:
The Netherlands
USA
Germany
Greece
______
Applications are now closed. Sign up to get notified about our next Call for Applications:
June 5 – 23, 2023 | in-person Fellowship*
In 2023, our Amsterdam Fellowship will focus on the Netherlands' colonial past and its repercussions throughout the 20th century until today.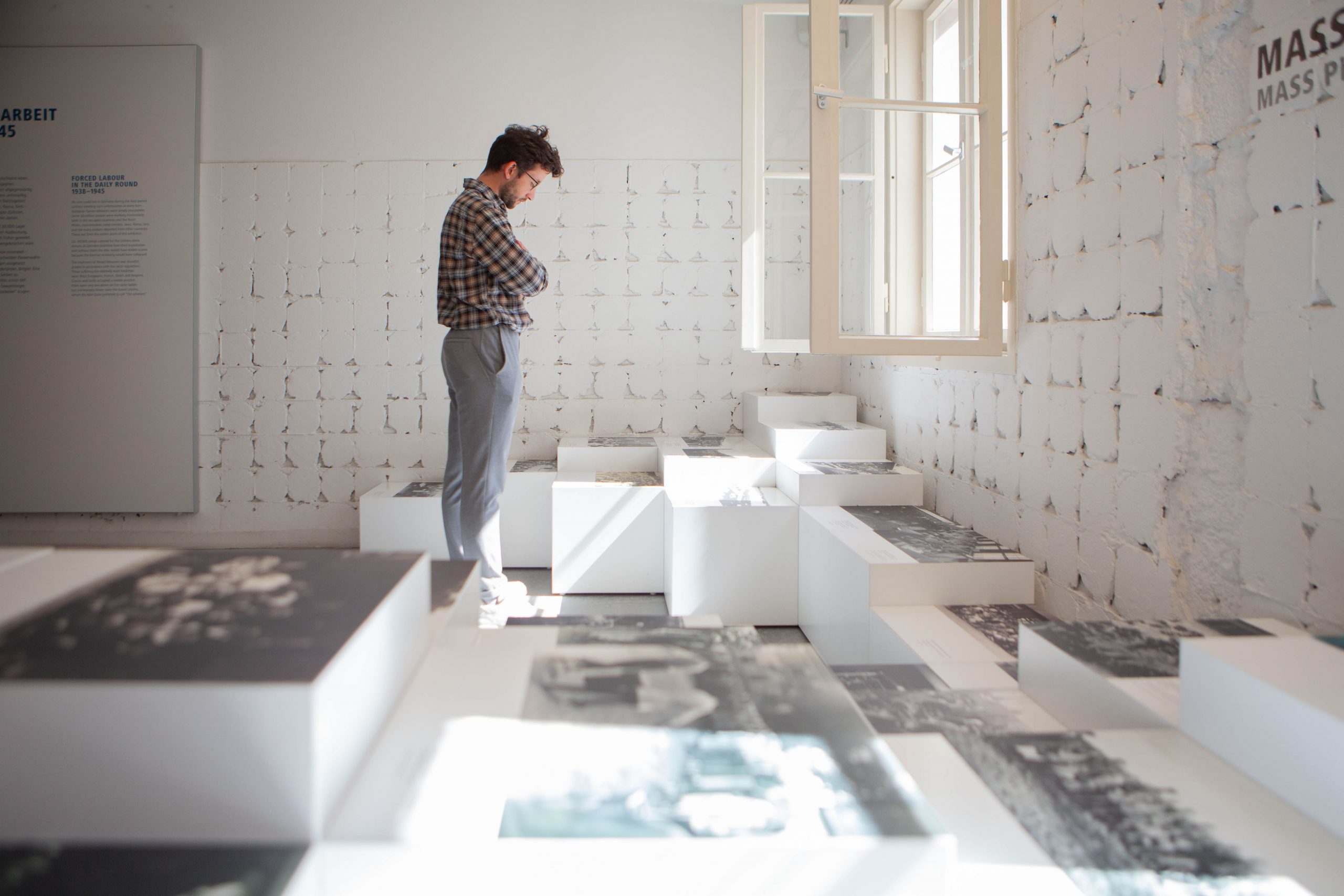 The Amsterdam Fellowship is an opportunity for students from diverse disciplines and walks of life, from the Netherlands and abroad, to become part of an action-driven community of changemakers. We collectively analyze the social, economic, and political challenges of our civil society today by learning from our shared histories.
The Netherlands' colonial past and active role in slavery have been – and are to this day – underexposed parts of our history. The Dutch government has recently stated an apology acknowledging their role in the horrors of the slave trade, but we can ask ourselves: What does an apology mean? And how do we receive it as we reckon with the racism and discrimination that are deeply rooted in our society, both at social and institutional levels?
During the Fellowship, we will investigate the ways in which colonial legacies have impacted Dutch society. What are the relationships between minority and majority populations and marginalized groups? How do we explore the topics of wealth inequality, ableism, fascism, and anti-migration rhetoric – and how do we protect our democratic values?
Through workshops, discussions, and community building, we aim to (re)discover ideas and find answers to tackle these human rights challenges. We invite you to think about the state of the world and address such issues by coming into action and developing your own Action Project.
After the Fellowship, we offer you personal guidance and a series of training sessions for the following 11 months to fuel and support your activism. With your Action Project, you can become the changemaker we need.
Show your Humanity.
Come into Action.
Join our Fellowship.
The International Program | June 5 and 6, 2023 (virtual)
We will virtually join the entire international 2023 Human in Action cohort of about 100 Fellows to discuss community building, relevant human rights issues and courses for civil engagement.

The Amsterdam Fellowship | June 8 – 23, 2023 (in-person in Amsterdam, the Netherlands)
About 20 Fellows from Germany, Greece, the Netherlands, Poland and the US will gather in Amsterdam to learn from local experts, community members, and each other.

Action Projects and Action Project Lab Series | August 2023 – May 2024 (virtual)
From September 2023 to May 2024,  Fellows work on their independent Action Project. They meet virtually for the Action Project Lab Series, an online training program designed to assist Fellows to implement their projects and keeping in touch with the community.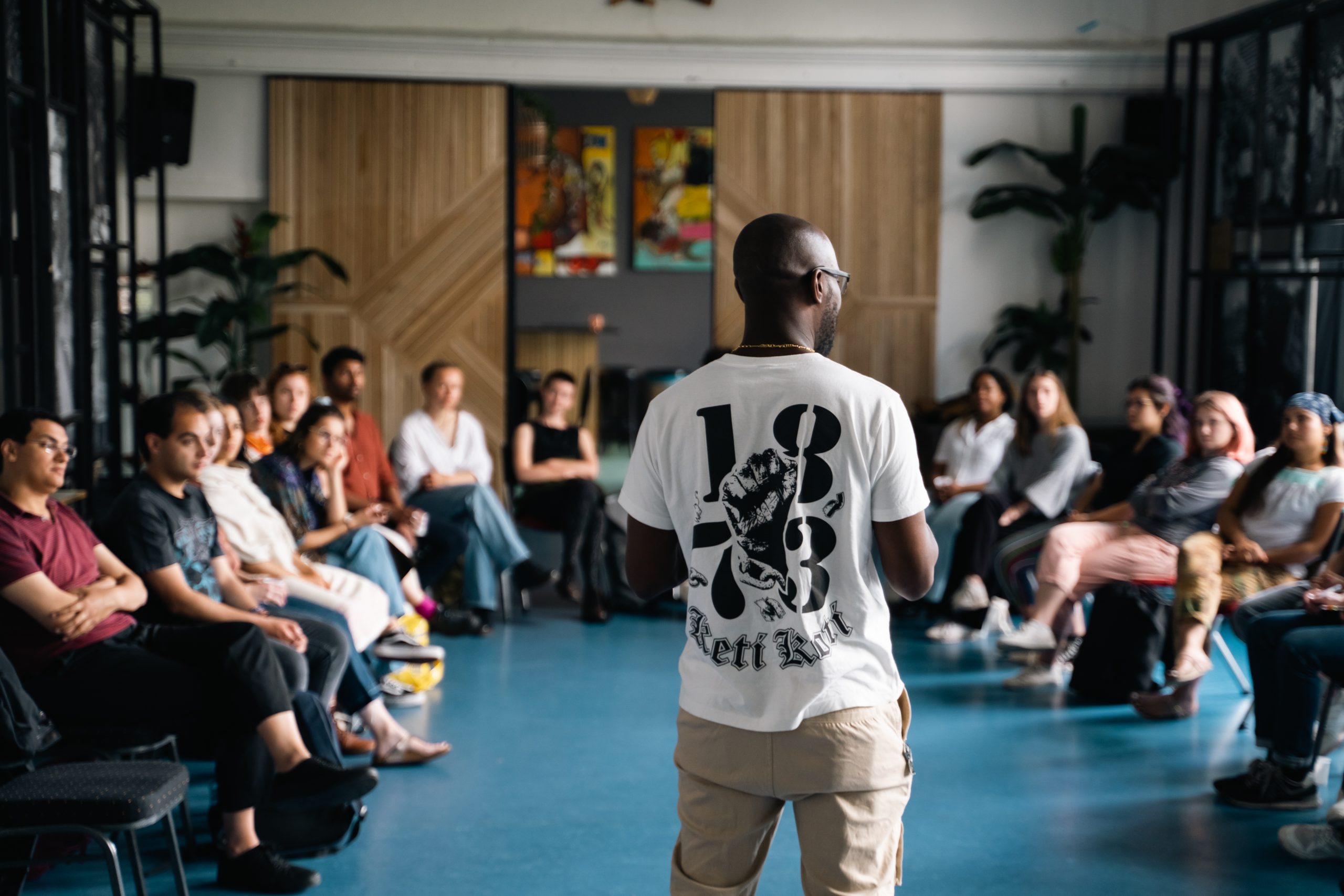 Recent Fellowship Speakers
Our program hosts preeminent experts in a wide range of domains: from the European Parliament to the Anne Frank House, we bring the movers and shakers of Dutch society to you.
After the Fellowship, our Fellows run impactful Action Projects in their own communities.
For 11 months following their Fellowship time, Fellows work on their Action Project: an independent social justice venture in their own communities. Action Projects are as diverse as Humanity in Action Fellows. Fellows apply their new knowledge and perspectives to the communities they impact—in whatever format they find meaningful. Past Action projects have been documentaries, arts festivals, and new organizations that serve a public good.
Amsterdam Fellowship Vlogs
Senior Fellows as guest speakers of the Amsterdam Fellowship
Become a Fellow
Every year, new Humanity in Action Fellows come together in five cities across Europe and the United States to study how and why people confront intolerance and protect democratic values.