Details
Article
Many people were left speechless on US inauguration day in January 2021 after Amanda Gorman, the youngest inaugural poet and first national youth poet laureate, delivered her powerful poem, "The Hill We Climb." While people were moved by her words and artistry alone, in the days that followed, a flurry of tweets and social media comments began to wonder why we as a country aren't supporting future Amanda Gormans. One question that continues to stick in my mind is what can we do to ensure that young people of color, particularly in New York City, continue to thrive and have equitable access to the arts and opportunities to creatively express themselves.
I currently serve as the Executive Director of Art and Resistance Through Education (ARTE), a grassroots, community-based organization based out of New York City that uses the visual arts to amplify the voices of young people of color in schools, jails, and community institutions, to organize for human rights change. Since 2014, ARTE has engaged over 11,000 community members around human rights education through the visual arts.
The arts have immeasurable value…
As an arts and cultural organization, we understand that the arts have immeasurable value, and in a post-COVID-19 world, we recognize that they continue to be at stake. Even during a pandemic, we saw the ways in which the arts play a critical role, including providing entertainment, healing, and comfort during a challenging time. Before and during this pandemic, the arts have been a way for young people and their communities to express themselves, including some of the pain and trauma they may experience in their everyday lives. Through the work of artists, cultural institutions, and community-based art organizations like our own, young people's lives are continuously enriched; be it through the development of a new skill, the creation of their own piece of artwork, or the beautification of a public space after the completion of a youth arts program. We believe that beyond the pandemic, arts and cultural experiences are going to be the bridge to a vibrant New York City. Yet in order for all students to get the creative opportunities they need and deserve, city cultural agencies need sustained funding for the arts.
In order for all students to get the creative opportunities they need and deserve, city cultural agencies need sustained funding for the arts.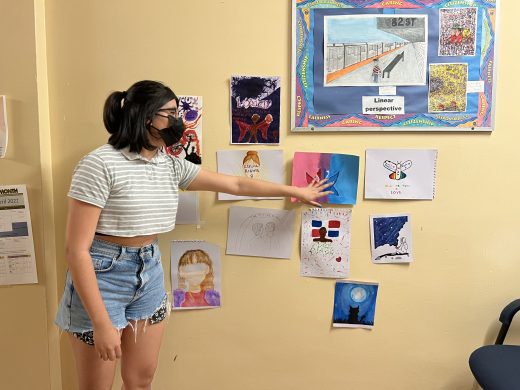 We are seeing some movement in these efforts to increase funding. According to a March 2023 Bronx News 12 report, the New York City Council has promised a $3 million dollar investment in public schools, which will be split between 120 schools in five boroughs. It is estimated that principals from each school would receive roughly $24,000 which could go directly into teacher salaries or funding for art materials and art workshops in the classroom. According to the Daily News, the New York City boroughs of Brooklyn and Queens will receive nearly two-thirds of this funding. While this is promising, arts advocates within the city say that the fight is not over yet and that we must continue to advocate for the arts in our community.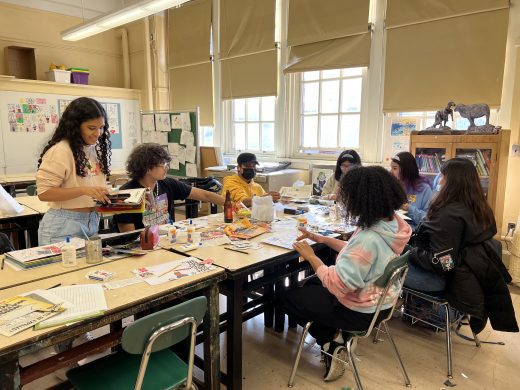 While organizations like the New York City Arts in Education Roundtable, which "improves, advances, and advocates for arts education," [with the purpose to] "elevate, enhance, and sustain the work of the arts education community" applaud the current efforts of the New York City Council to prioritize arts education, the final Fiscal 2024 Budget will truly determine the city's support for the arts. In fact, at the time of this writing through June 2023, the Roundtable is asking art organizations, museums, and individual artists to continue to put pressure on City Council representatives and prioritize funding for the arts in New York City through an energized social media campaign, It Starts With the Arts.
Lastly, while New York City has various arts grantmaking institutions, one request is that potential budget cuts do not fall disproportionately on these institutions. For instance, the New York Arts Council, which is also a state program, is focused on grant-based programs where funding can be cycled into school programs. However, this support mostly occurs on an individual basis where grant systems fund either individual artists or individual programs that believe in providing art opportunities within public schools. This differs considerably from the New York State funding from the Department of Education, which is a concerted effort to raise the money spent on arts and goes straight to the principals of each school for them to choose how to redistribute.
A separate article from ChalkBeat New York describing Mayor Eric Adams and the City Council's budget-building process shows that $3 million dollar funding from the 2022/2023 school cycle has not been confirmed for the upcoming year. The current funding comes from pandemic-era protocols to support local schools, and so parents and organizations like New York City Arts in the Education Roundtable are working to ensure that funding cuts and a lack of prioritized funding within the City Council's budget do not cause irreparable damage to the next generation of young people in this city.
Our communities have to advocate to maintain annual funding.
Our programs, like so many other arts organizations, help foster renewal, mental health, and community rejuvenation.
Even though there has been financial support put into place in the short term, our communities have to advocate to maintain annual funding that is  specifically geared towards arts in New York Public Schools. This includes future artists, creatives, visionaries, and cultural workers in a city that regards culture and community as an integral part of our lived experiences. Cuts in these programs would particularly harm smaller, grassroots organizations like our own and may make it impossible to carry out the much needed services in schools or communities that have little or no access to the arts. Our programs, like so many other arts organizations, help foster renewal, mental health, and community rejuvenation and should be the last cut, not the first.
If you value something, you advocate for it.
Finally, in my work as an art educator and in our work as a grassroots art organization, we frequently teach the young people we work with that if you value something, you advocate for it, as fiercely as possible. Therefore as a cultural organization, we are determined to advocate for the arts in the city that we love. ARTE believes that art manifests hope and hope manifests justice. As our vision is grounded in the idea that art education is a powerful foundation for creative communication, we believe that through the arts, young people can become social justice agents working towards creating a more equitable world for themselves and their communities. But in order to help create that world, those in leadership must protect access to the arts for the young people that deserve it the most.
This article was written with the support of Ruth Meschery McCormack, Research Assistant and also with the help of Cameron Lee, Program Director.