Details
Article
In Landecker Fellow Sebene's eyes, the public conversation on migration has been framed around recent refugee arrivals only, leading to a polarized media coverage and public debate.
Sebene hopes to address this through her Action Project – by creating a web platform with audiovisual material complemented by contributions from existing networks and migrant communities.
New website & social media pages
In the fall of 2022, Sebene has launched "Our Stories," a new website for the project. Facebook and Instagram pages were also created, with content mainly in Greek, but key information in English as well. Make sure to give these a follow!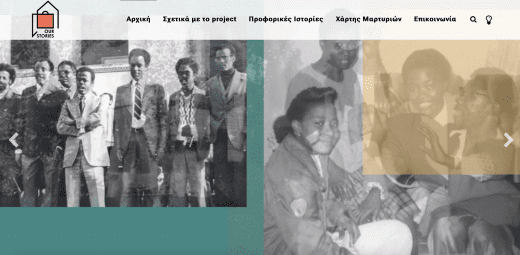 Sebene is one of thirty 2021-2022 Landecker Democracy Fellows. This fellowship, a collaboration between the Alfred Landecker Foundation and Humanity in Action, was created to strengthen a new generation of leaders whose approaches to political and social challenges can become catalysts for democratic placemaking and community building. Read more about the fellowship here.