Details
Article
Landecker Fellow Nikola Lero opens the call for submissions for his Action Project!
Together with Blank Pages, his partner organization which is dedicated to showcasing diverse voices in the global community, Nikola is announcing an upcoming e-book and audio-visual TikTok collection titled "Poetry of Belonging."
The collection will feature works from young American writers and artists with immigrant and first- and second-generation backgrounds who reside in or are from the United States.
"We seek submissions of up to three short creative writing pieces that explore the themes of Self-Identity, Migration, and Dual & Plural Cultural Belonging," Nikola explains.  "The pieces can be written and/or in audio/visual format. The authors should examine and reflect on everyday and structural adversities they face in the U.S. because of their immigrant or cultural background," he adds, noting that anyone from beginners to professionals is welcome to participate.
Our goal is honest and transparent: to create an online space where voices from underrepresented communities can be heard.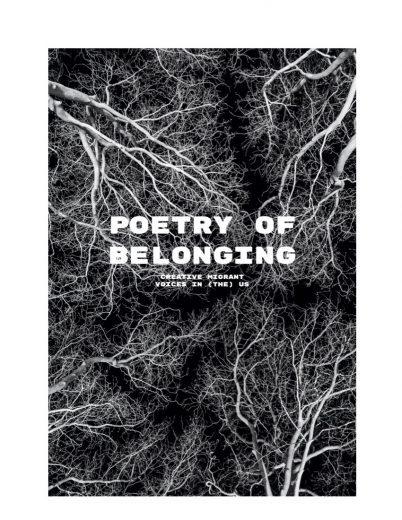 After the deadline of June 10th, 2023, the Poetry of Belonging e-book will be edited by Nikola and co-edited by Michal Musialowski, a Polish poet and Blank Pages co-founder, and Anna Ojacastro Guzon, a St. Louis-based poet and a founder of YourWordsSTL, a non-profit that uses creative writing to amplify the voices of those who are marginalized.
Get involved
Nikola is one of thirty 2022-2023 Landecker Democracy Fellows. This fellowship, a collaboration between the Alfred Landecker Foundation and Humanity in Action, was created to strengthen a new generation of leaders whose approaches to political and social challenges can become catalysts for democratic placemaking and community building. Read more about the fellowship here.