Details
Article
Due to the pandemic, the past years many Humanity in Action's activities took place online; however, on Saturday, February 4, Senior Fellows from the Dutch Fellow Network had the opportunity to reconnect with old friends and meet other new Senior Fellows in person at Tolhuistuin in Amsterdam. Over 40 Senior Fellows, from many different cohorts, gathered for the first Senior Fellow Network Meet-Up and enjoyed a program of speakers, exchanging ideas and community building. For some, it was their first in-person meeting with other Fellows. We are looking back on a very successful and meaningful event and are looking forward to connecting Senior Fellows over the years to come.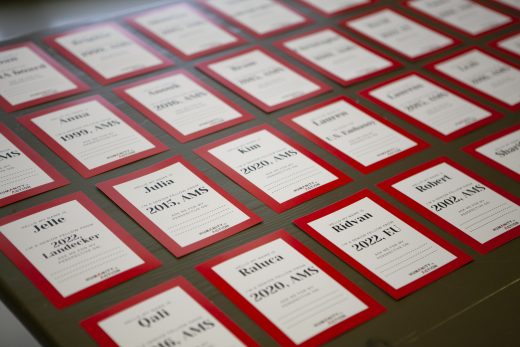 Getting inspired by like-minded people
Zaïre Krieger, speaker of the event, perfectly illustrated why activism regarding human rights is still of great importance in the Netherlands. She dissected a beautiful quote by Maggie Kuhn for us and guided us through it with personal examples and concluded with:
"The most important protests start at home."
 
Meeting new and old friends
After Senior Fellow Gilberto Morishaw beautifully performed a spoken word and sang about a better world, Fellows got the opportunity to address dilemmas in their field of work and discuss these with other Fellows in breakout groups. Fellows of the younger cohorts found it particularly inspiring to connect with Fellows from the older cohorts, who have very impressive careers thus far.
'I loved the opportunity to meet new people as well as connect with people with the same interests as mine.'
Looking ahead
Community organizer Tahnee Didderen has researched the goal and future of the Senior Fellow Network and developed a clear view of how the network can be used to its full potential. The conclusion of her research leads to the following purposes of the Senior Fellow Network in the Netherlands. The Senior Fellow Network will:
Serve as a support system;
Be a place to share knowledge and opportunities;
Contribute to a just world.
The upcoming months we will start working together with a taskforce of Senior Fellows, to organize more network activities; from online to offline and from informal get-togethers to educational programs.  Join our LinkedIn group to stay updated and connect to the network. Are you interested in learning more about the findings of our community organizer? Send an email to seniorfellows.nl@humanityinaction.org.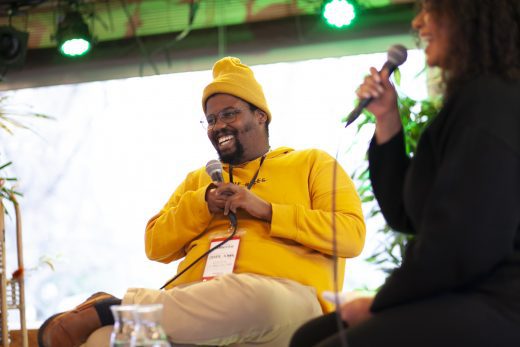 The Senior Fellow Network Meet-Up event was made possible by the United States Embassy, The Hague.