Details
Article
Senior Landecker Fellows Amiirah Salleh-Hoddin and Sebene Eshete are "local connectors" for the newly launched Multitudes Foundation.
"In our effort to support political changemakers all over Europe, we especially want to reach people from communities who have been traditionally excluded from politics and philanthropic funding," the organization explained via LinkedIn.
To do so, they have built a community of "local connectors," who will help the Foundation "identify and scout initiatives and understand the political landscape and the ecosystem in those countries and geographical regions where [they] currently don't have staff."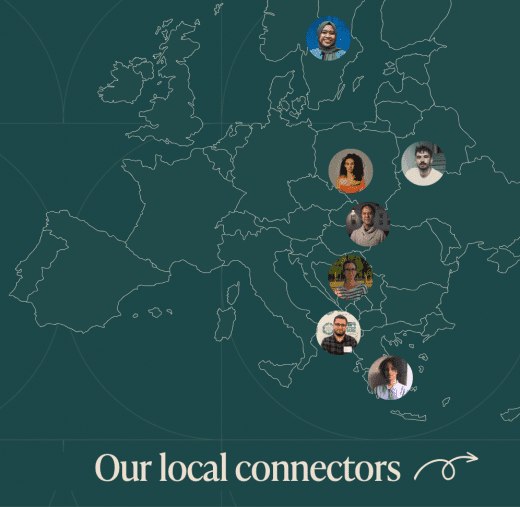 As of June 2023, there are seven local connectors: Nick Antipov, Dr Margaret Amaka Ohia-Nowak, Marija Jakovljević, Richárd Damu, Ergi Bregasi, and Senior Landecker Fellows Amiirah Salleh-Hoddin and Sebene Eshete.
"We are thrilled to count on your expertise to reimagine politics in Europe!," Multitudes Foundation shared.
Learn more
Follow Multitudes Foundation on LinkedIn.
Visit Multitudes Foundation's website.
Amiirah and Sebene are Landecker Democracy Fellows. This fellowship, a collaboration between the Alfred Landecker Foundation and Humanity in Action, was created to strengthen a new generation of leaders whose approaches to political and social challenges can become catalysts for democratic placemaking and community building. Read more about the fellowship here.