Details
Article
The Faith & Politics Institute (FPI) works to bridge the divides that arise in our thriving democracy and create productive paths forward. The Institute grounds their work in the philosophy of the late civil rights leader and Congressman John Lewis.
"After the passing of Congressman Lewis July 17, 2020, it became clear FPI could work to fulfill his mandate that "we all have roles to play" as his mantle is extended to the next generation of leaders," FPI explains the reasons for establishing the John Robert Lewis Scholars & Fellows Program.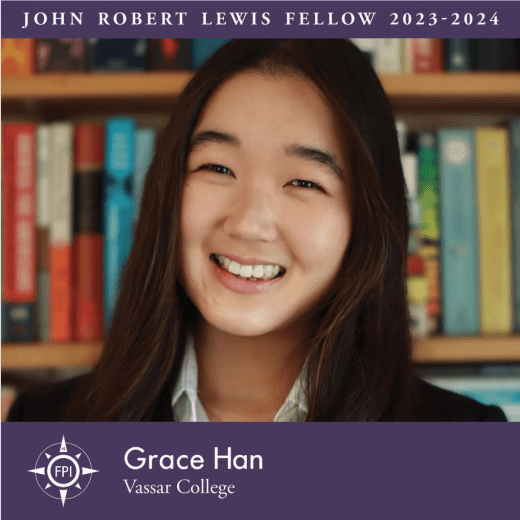 In 2023, Humanity in Action Fellow Grace Han was selected as a John Robert Lewis Fellow. "Grace's commitment to the work of civil rights is demonstrated through her work as a Research Associate for the President and Director-Counsel of the NAACP Legal Defense and Educational Fund and as a current Humanity in Action Fellow," FPI shares in their recent social media post announcing the news.